Within the LOD-ROADTRAN18 project, we have created several ontologies. The most important one is DATEX II SRTI ontology derived from DATEX II v3.3 model. According to this ontology the received DATEX formatted files are imported into a RDF store.
To create a linked data (Category 5) the other two ontologies were used:
For both satellite ontologies we have analysed Czech and Spanish governmental procedures and naming conventions and came up with a clear separation of concerns since it was difficult to achieve compatibility at the level of same ontology definitions for both countries.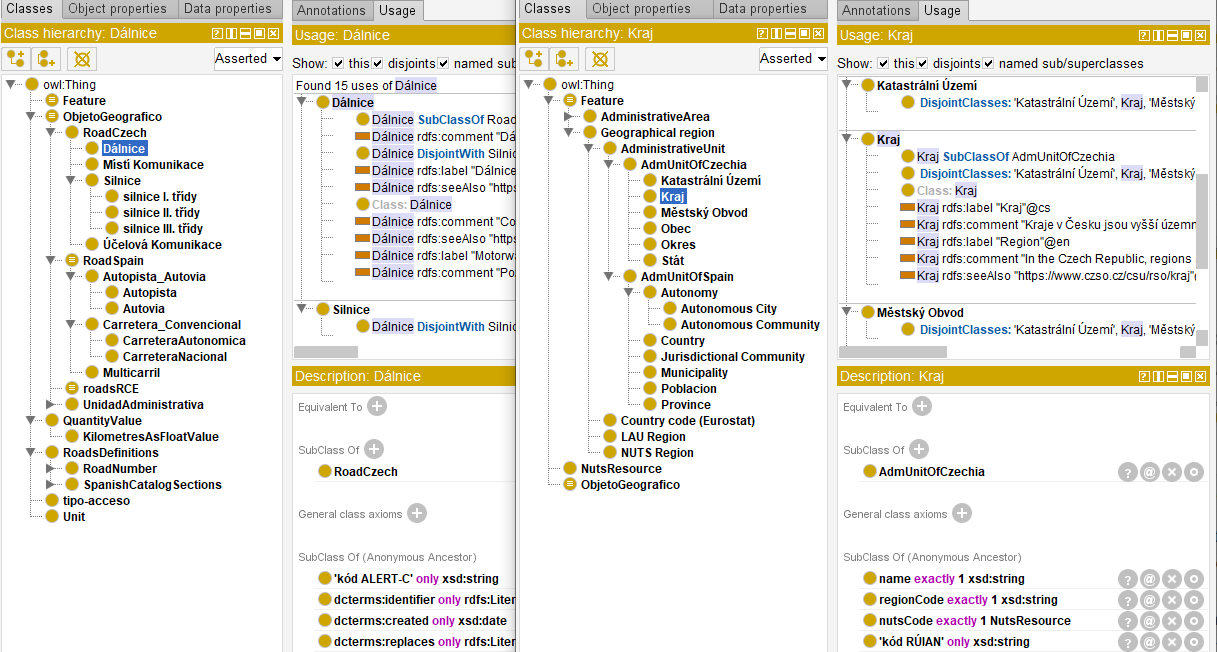 The differences, shown on the figure, where due to different administrative setup. For example the Spain has Autopisa and Autovia while Czechia has only Dálnice, and in Administrative divisions Spain has Province and Autonomy, while Czechia does not have neither. Within the summer period we have updated ontology with a broader Czech definitions as this was proved necessary by collected information for those ontologies.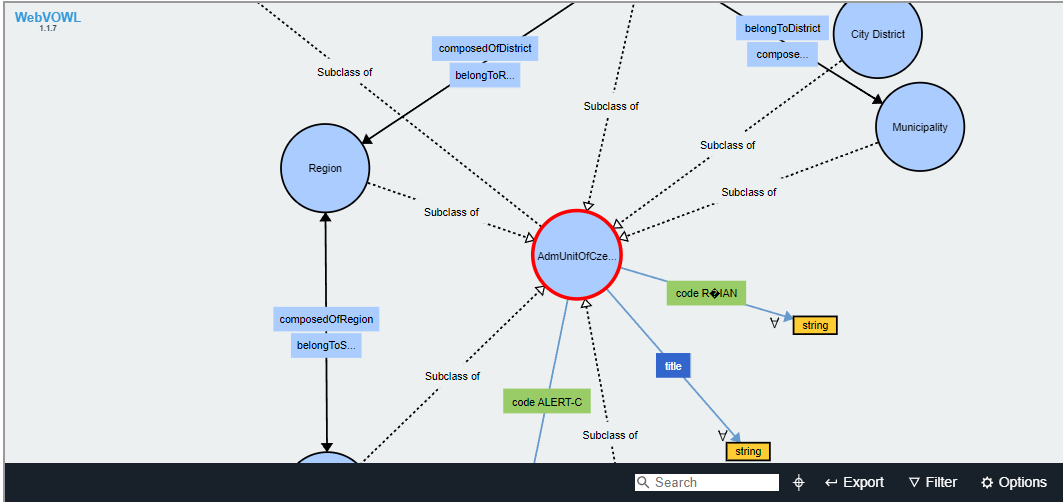 The differences we found are common between European states and even go that far as Statistical Nomenclature (NUTS) having different meaning.
The alignment of the satellite ontologies across the EU was not however the task of this project, so we were satisfied with the resulting "one ontology per type" where Country specifics are contained in separate branches.

The LOD-RoadTran18 that aims to support the re-use of dynamic Road Traffic Data in and across the Czech Republic and Spain is co-financed by the European Health and Digital Executive Agency (HaDEA) (2018-EU-IA-0088) through the CEF Telecom programme.1
---
The contents of this publication are the sole responsibility of TamTam Research and do not necessarily reflect the opinion of the European Union. ↩