We are finalizing implementations in the project.
Within the LOD-ROADTRAN18 project, activity 7 (technical proposal) we have proposed technical solutions that were further proved by a proof of concept and later adapted / upgraded as the technology changes dictated.
Our LOD SRTI data database is powered by Virtuoso open software. The SPARQL endpoint with Czech data is available at https://lod.tamtamresearch.com/sparql/.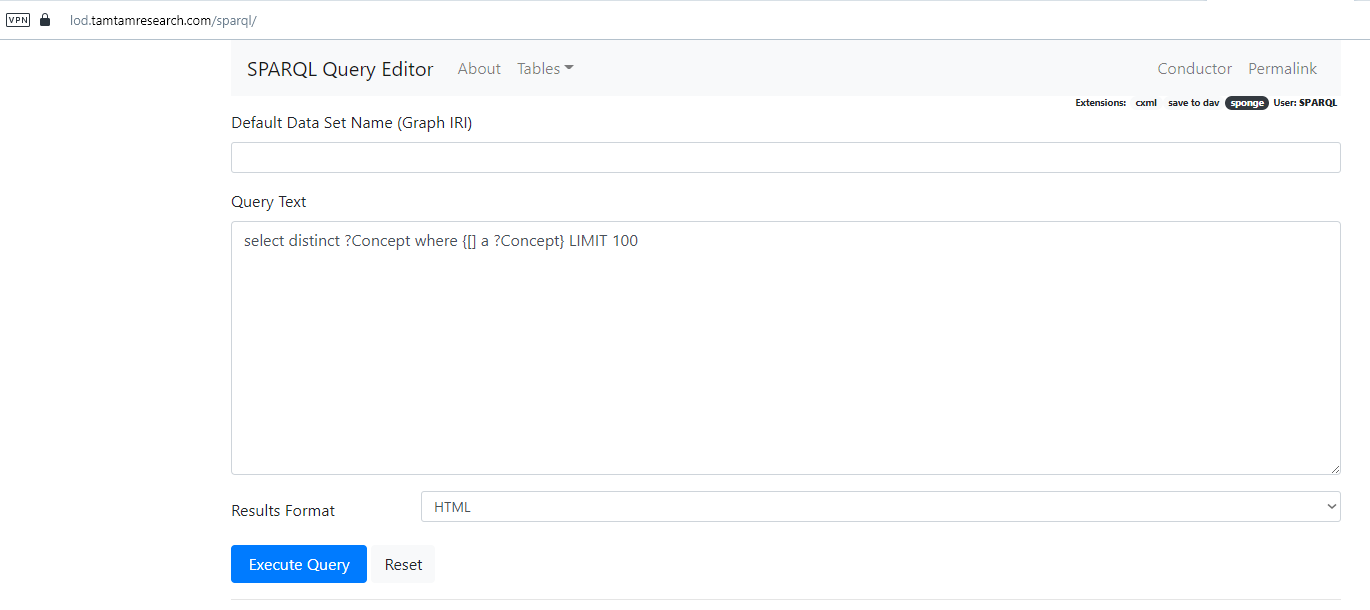 At the Czech SPARQL endpoint following information are stored as triplets:
Metadata about the LOD resource will be published at the Czech Open Data Portal NKOD by RSD CR (NDIC). We have discussed and approved it with NDIC officials. After its publication at NDIC, the record will be automatically harvested by EU data portal. The incorporation of the record at NKOD involves creation of the record at https://data.gov.cz/formulář/registrace-datové-sady checking its quality and later sending the record to the Ministry of Interior as a data message.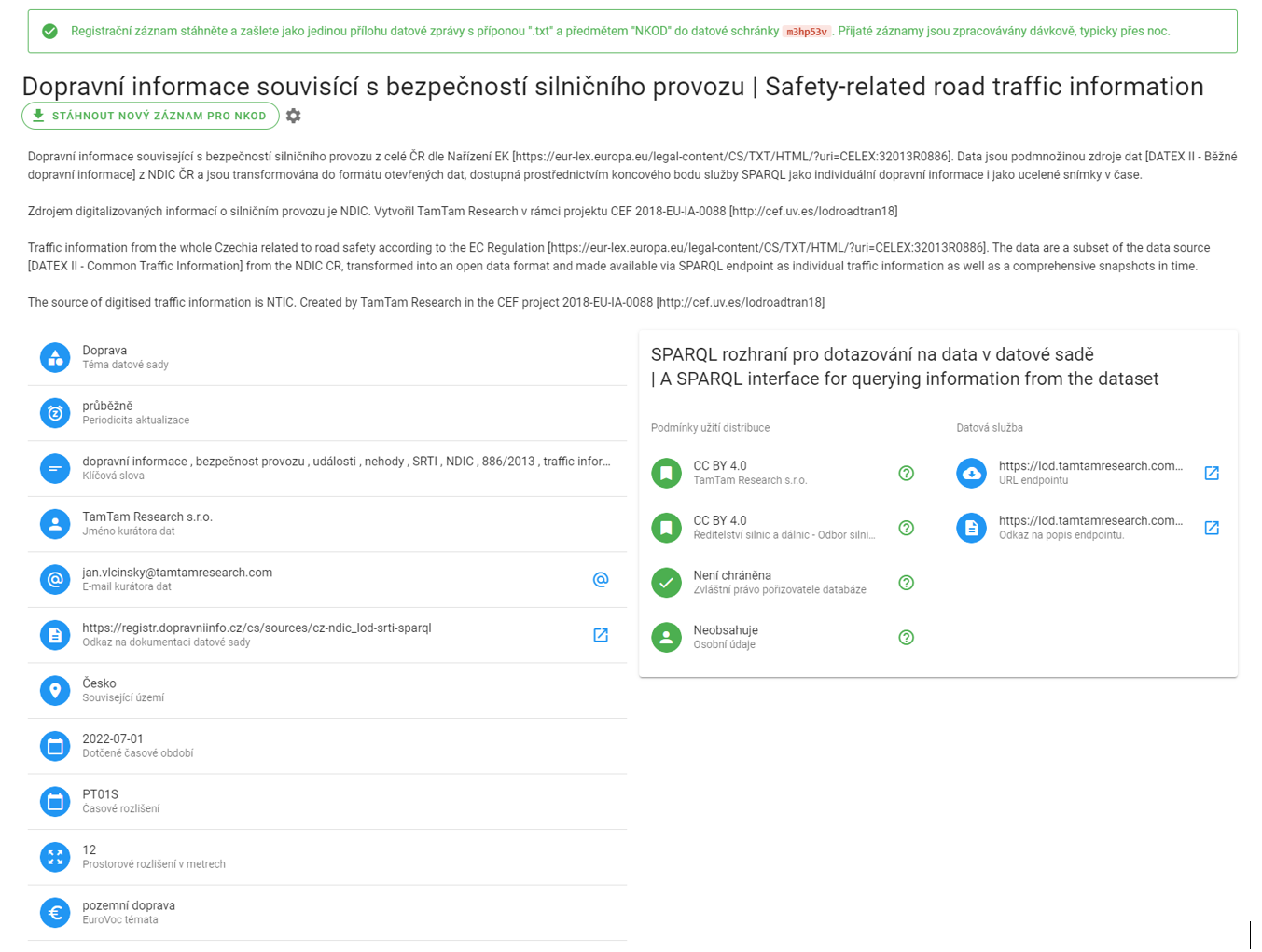 Further on, the record published at NKOD points to the documentation of the resource at Czech National Access Point (NAP) here https://registr.dopravniinfo.cz/cs/sources/cz-ndic_lod-srti-sparql and to the documentation of the SPARQL endpoint here https://lod.tamtamresearch.com/docs and the SPARQL endpoint itself (see above).

We are putting final parts together and shortly have a fully working solution ready.

The LOD-RoadTran18 that aims to support the re-use of dynamic Road Traffic Data in and across the Czech Republic and Spain is co-financed by the European Health and Digital Executive Agency (HaDEA) (2018-EU-IA-0088) through the CEF Telecom programme.1
---
The contents of this publication are the sole responsibility of TamTam Research and do not necessarily reflect the opinion of the European Union. ↩