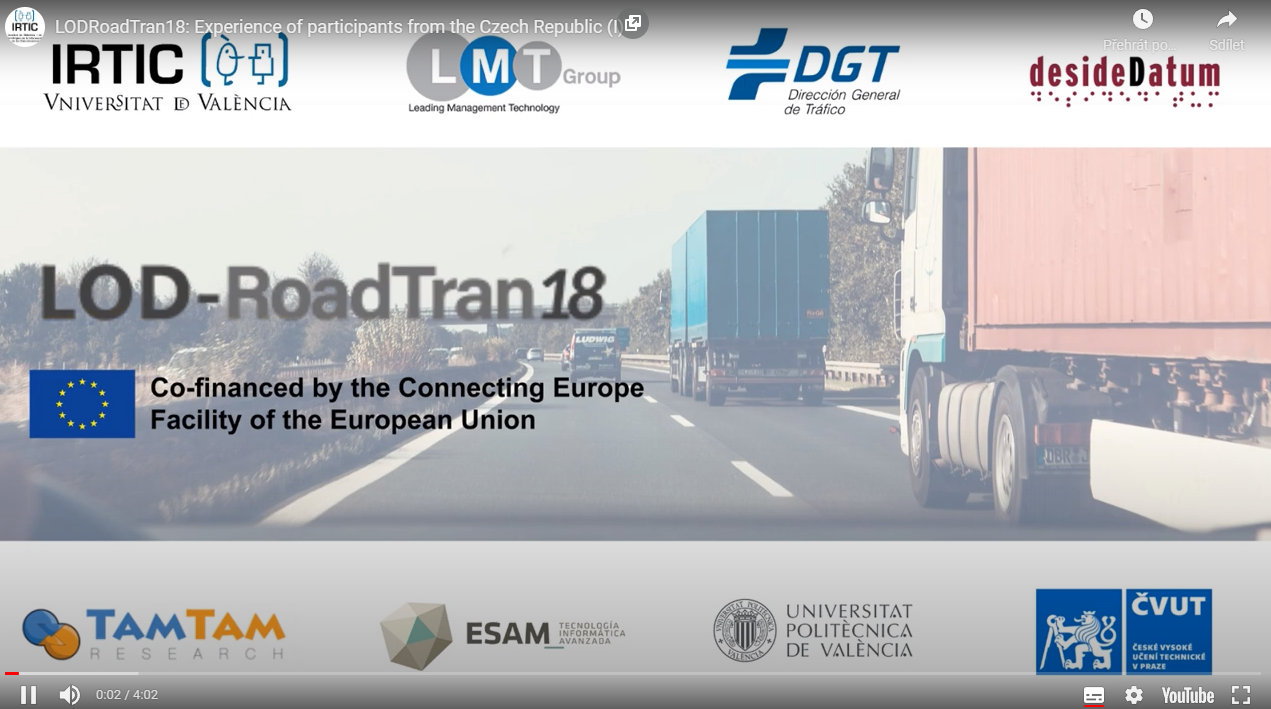 Together with all project partners we are working on video presentations about interesting linked open data topics. The main concern is to deliver the message in an easy to process way. So our Spanish colleagues decided on the form of the video as a reporter hidden in the background asking a project participant questions.
The Spanish participants created video form their perspective, which left us to create a script and to shoot 2 videos from the Czech perspective, one video per Czech participant (TTR and CTU).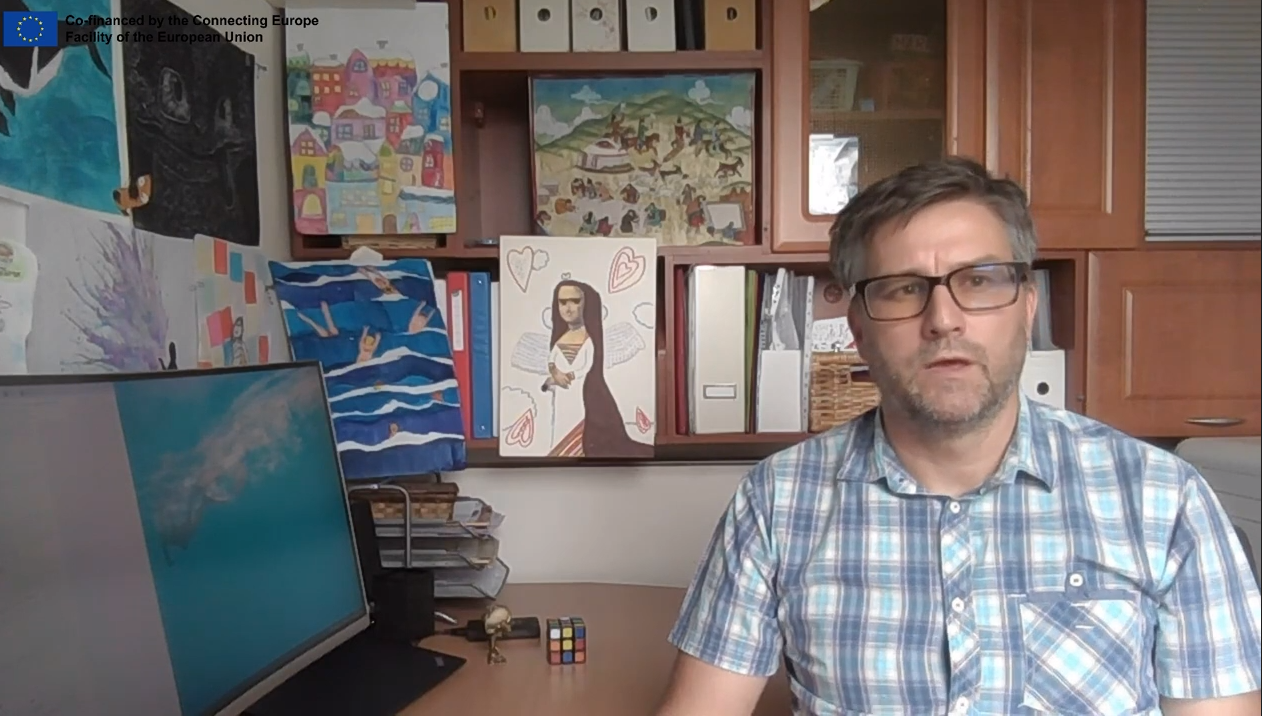 From the CTU side following questions were selected as of interest to a potential viewer:
What is relationship of the project to NAPs?
What is the additional value of the Open Data compared to more comprehensive DATEX II source published by NDIC?
How is the data querying across domains possible?
Do I still need National NAP?
While we, at TamTam, focused more on a flow of short of generic project QaA:
Introduction: What is your project about?
Solution concept in more detail: What is this linked open data? What specific protocols and formats does your service use for this? What can I do with SPARQL queries? What is RDF format? The abbreviation SRTI stands for "safety-related traffic information" What does it mean? Is the DATEX II format insufficient? Why introduce another format?
Where can I find the data?: Where can I find your data or your SPARQL access point?
Project, organisation, financing: Who are you solving this for and with, who is paying for it? What is the role of the Czech road administrator ŘSD in the project? Why partnering with Spain? Did you long for the Sun in Valencia?
Practical availability of the service: When will the service be available and who will run it?
Useful value of the service: Whom is your service going to serve? What exactly will they learn from the data?
We had a lot of fun preparing the videos as well as overcoming some challenges due to not-working equipment. The videos will be post-processed in Valencia and published by standard channels. We hope you will like them.

The LOD-RoadTran18 that aims to support the re-use of dynamic Road Traffic Data in and across the Czech Republic and Spain is co-financed by the European Health and Digital Executive Agency (HaDEA) (2018-EU-IA-0088) through the CEF Telecom programme.1
---
The contents of this publication are the sole responsibility of TamTam Research and do not necessarily reflect the opinion of the European Union. ↩