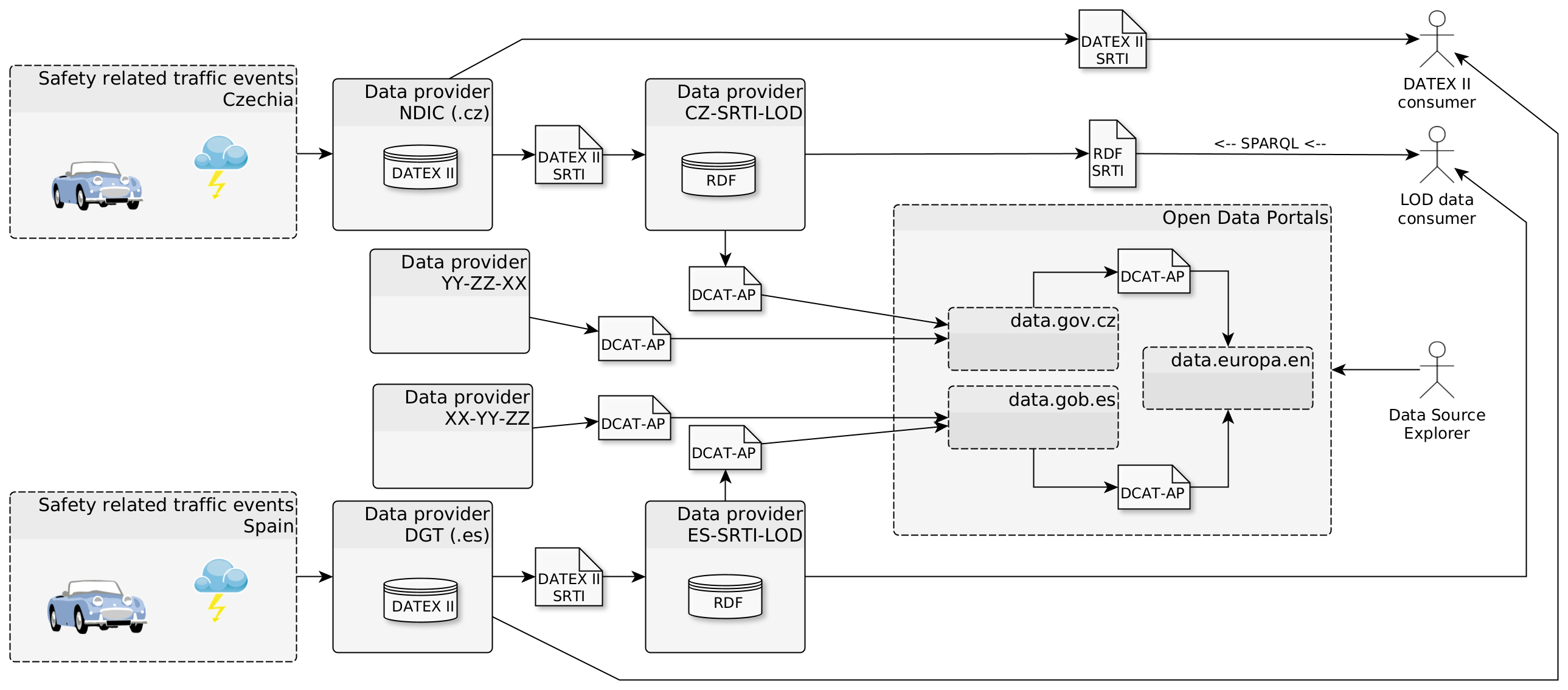 A Linked Open Data Traffic source takes a shape while working on the Technical System Proposal (Activity 7) and System Implementation (Activity 8).
We are making some final adjustments to a model (ontologies + vocabularies) to be used in the linked open traffic data context and progressing our work in the design and creation of the interface, which allows data to be queried in a uniform manner.
The systems designed for the implementation (activity 7) in general are being tested for the best approach to process, store, link and query safety related traffic information. The concept proves to be most of the times right needed only a minor adjustments, it is however those last 10 % of work usually taking up 90 % of the resources.
Even the software solution for linked traffic data database system was not obvious from the start. We could use either Virtuoso open software or Amazon Neptune paid solution. It has been a hard choice since Amazon Neptune offers easy scalability, easy setup, logging of all actions, hooks for additional services and so on. It however does not support GeoSPARQL, we are using in the project, therefore we chosen the Virtuoso solution.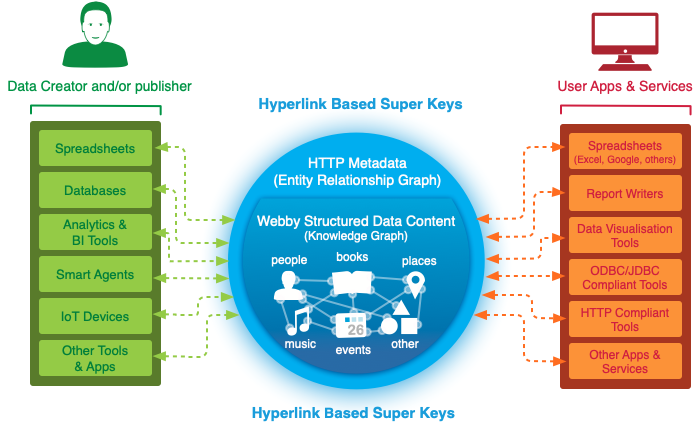 For the visualization we have, instead of previously preferred solution Pubby decided to use LOD View, which is more used recently and has more features.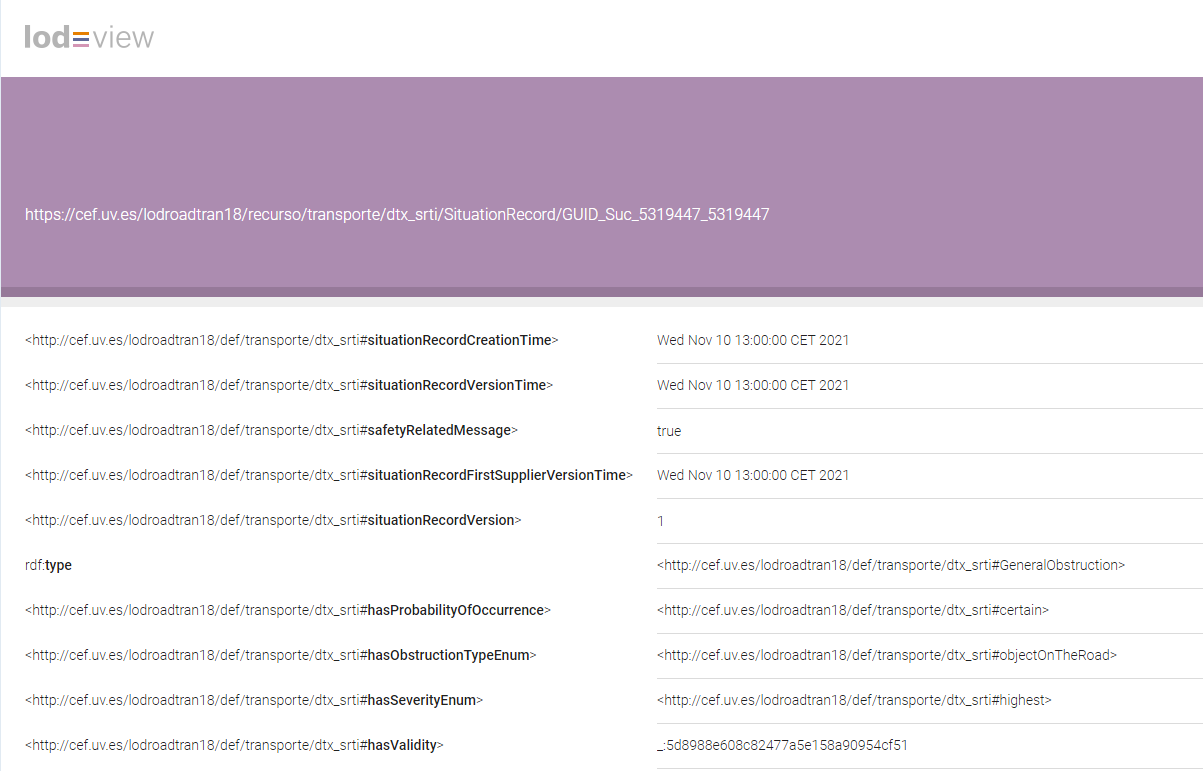 Data feed from NTIC is still out of commission due to a large scale attack on RSD CR infrastructure. So for now we are working with historical data, luckily when the infrastructure is online we will just pull the switch and rejoin the live feed.

In the process on database implementation we were in front of decision of how to make data available. Should we just go the way our partners did, and publish only recent snapshot of data without retaining any history? We considered this and decided for more complete and difficult approach of updating the database of linked open data by every single data update, so all historical would be stored in the database. This required us to design and test data purging and selective updating Virtuoso capabilities, since usual bulk update would create a database hell. Also this required a slight change of the storage model as every situation might come within its lifetime in different versions. Work is still ongoing here.
Apart from software solutions and set ups we are progressing also in testing by developing a SHACL schema for converted data, updating the monitoring solution based on Grafana and working on documentation of the LOD SRTI feed in out Czech Open Data Portal https://data.gov.cz from where is the metadata harvested to European Data Portal.

The LOD-RoadTran18 that aims to support the re-use of dynamic Road Traffic Data in and across the Czech Republic and Spain is co-financed by the European Health and Digital Executive Agency (HaDEA) (2018-EU-IA-0088) through the CEF Telecom programme.1
---
The contents of this publication are the sole responsibility of TamTam Research and do not necessarily reflect the opinion of the European Union. ↩